Fair facts
Technical textiles are highly demanded by the Russian producers in various spheres. According to the specialists' prognosis, textile market in Russia will increase by about 30-40% every year and 90% of the total increase amount will fall within technical textile. Techtextil Russia is your ideal platform to showcase your technical textiles and nonwovens products.
Exhibition date
20 – 22.9.2022 (Tue to Thu)
Venue
IEC "Expocentre"
Krasnopresnenskaya naberezhnaya, 14
Moscow 
Russia
Opening time
Day 1       1000 to 1800  Trade only
Day 2       1000 to 1800  Trade only
Day 3       1000 to 1600  Trade only

Exhibition space
1,000 sqm 
No. of exhibitors

67 from 18 countries
No. of visitors
5,584 from 28 countries
Product groups
Research, development, planning, consultation
Technology, machinery, accessories
Fibres, yarns
Woven fabrics, laid webs, braidings, knitted fabrics
Nonwovens
Coated textiles
Composites
Bondtec (Surface and Bonding techniques)
Associations
Publishers
Special and protective clothing
Means of individual protection
Visitor profile
Garment industry
Textile processing
Processing of technical textiles and other flexible materials
Retail sector
Skilled trades
Service sector
Science and education
Organiser(s)
Messe Frankfurt RUS O.O.O
Exhibiting information
Please contact us for participating details:

Ms Kitty Yan
Tel: +852 2238 9986
Email: kitty.yan@hongkong.messefrankfurt.com
Visiting information
Admission price
Trade visitors free of charge with invitation 
Admission fee of EUR 3.5 without invitation
Travel centre
Official travel agent

Ms Helen Lam
Jetour M.I.C.E. Services Ltd
Room 1006A, 10/F, Lippo Sun Plaza
28 Canton Road, Tsim Sha Tsui
Hong Kong
Tel: +852 3180 1158
Fax: +852 2111 2771
Email: helenlam@jetourmice.com  
Visa arrangement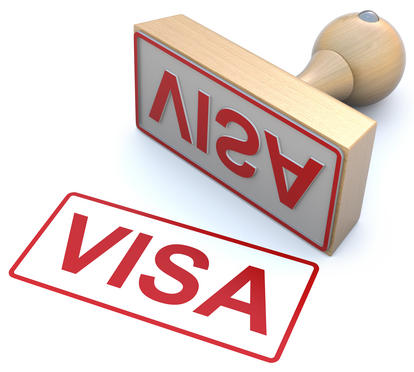 For permanent residents of the Hong Kong SAR (holders of the Hong Kong SAR passport) and Macao SAR (holders of the Macao SAR passport) do not need to apply for a VISA for stay up to 14 days. If stay more that will need to have a VISA before the entry to Russia. Please visit this website to check out the requirement to obtain a Russian Visa.

All Chinese Mainland citizens will need to apply for a Visa before the entry to Russia. Please visit this website to check out the application procedure and download required forms.
For the address of Russian Consulate in Hong Kong and Mainland China, please visit this website.