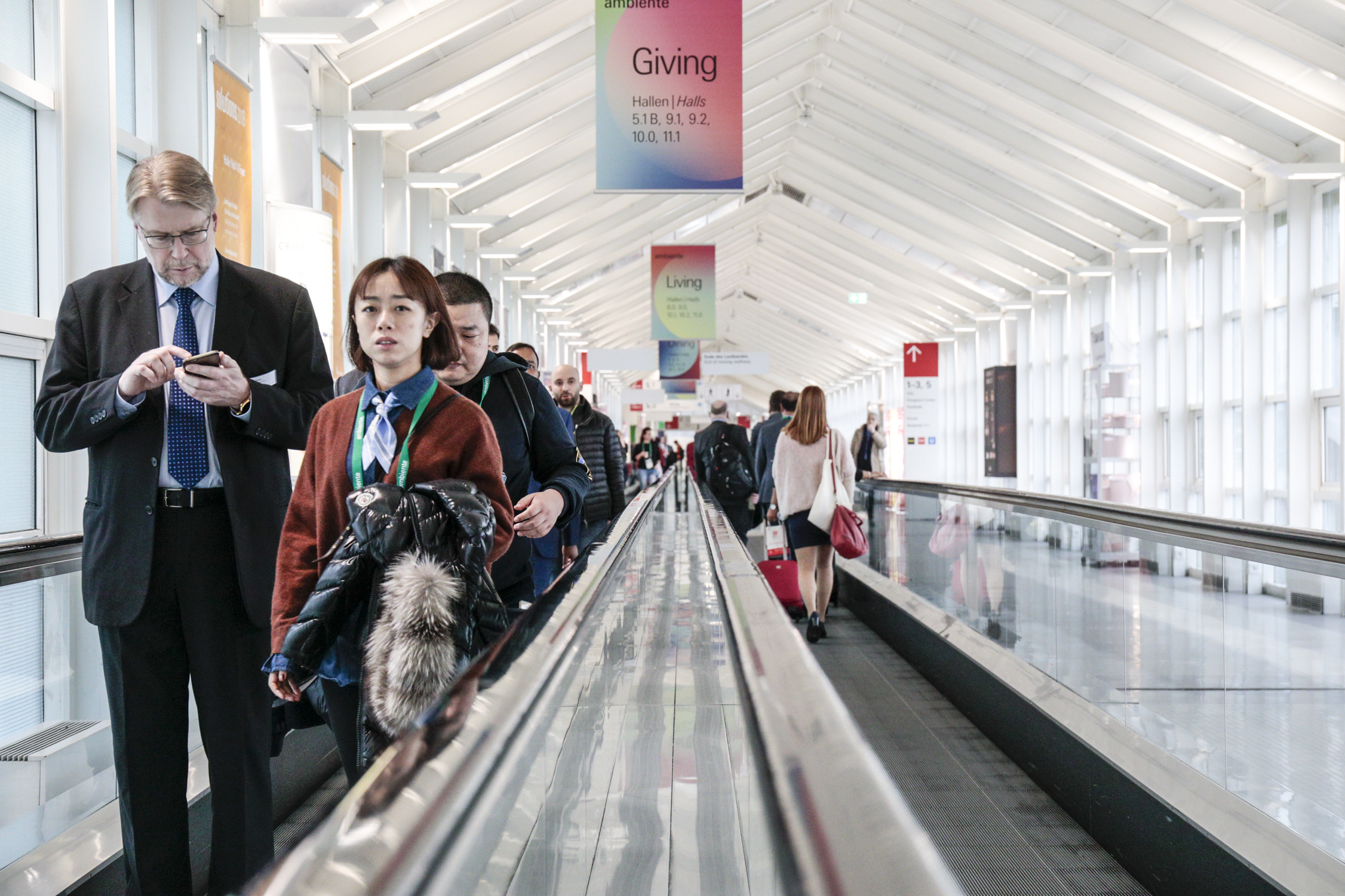 At the world's largest consumer goods trade fair. At the most important event in the year for new products and orders. At the meeting place for topics, trends and senior buyers.
Exhibition Date
07 – 11.02.2020 (Fri to Tue)
Venue
Frankfurt Fair & Exhibition Centre
Ludwig-Erhard-Anlage 1
60327 Frankfurt am Main
Germany
Opening Time
Day 1   0900 to 1800  Trade only
Day 2   0900 to 1800  Trade only
Day 3   0900 to 1800  Trade only
Day 4   0900 to 1800  Trade only
Day 5   0900 to 1700  Trade only
Exhibition space
306,500 sqm
No. of exhibitors
4,451 exhibitors from 92 countries
No. of visitors
136,000 trade visitors from 166 countries
Product groups
Dining
Glass, porcelain, ceramic, metal ware, design plastic, cutlery, kitchen tools and machines, small electrical appliances

Giving
Arts and crafts, gift stationery, florists' requisites, room fragrances, candles, limited edition gift articles, handcrafted series production figures, design and trend oriented gift articles

Living
Furniture and household accessories, mirrors, art/photo frames, lighting accessories, household articles, garden & accessories and home furnishing
Visitor profile
(Specialised) retail trade
Department stores
Drugstores
Mail order/internet retail/TV shopping
Retail grocery stores
Specialty stores
Chain stores
Do-it-yourself and garden centres
Furniture stores
Self-service and discount markets
Wholesale/foreign trade (import/export), commission trade
Advertising agency
Event agency
Hotels
Restaurants
Architecture/contract planning
Interior planning/design
Industrial and graphic design
Organiser(s)
Messe Frankfurt Exhibition GmbH
Exhibiting information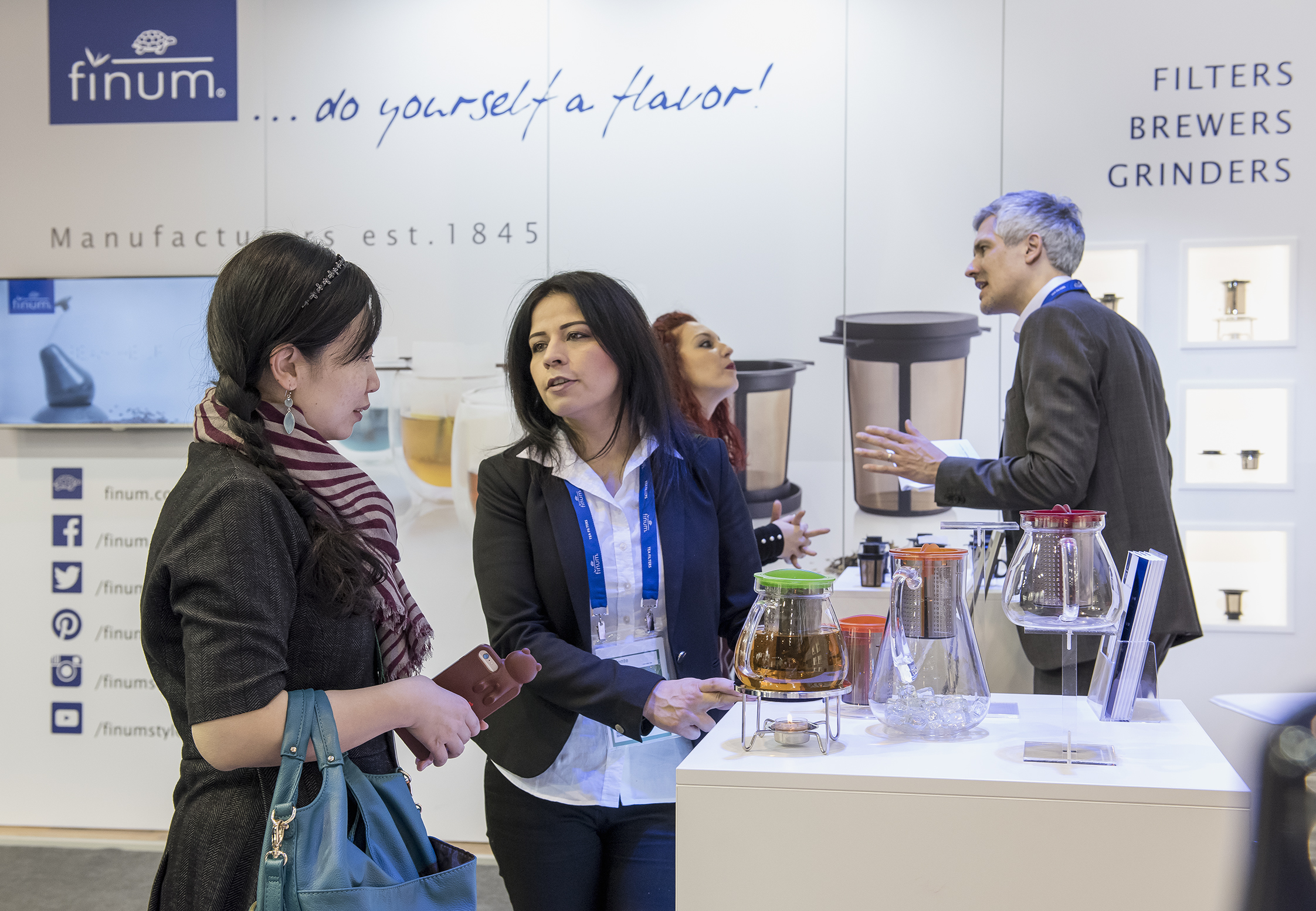 Please contact us for participating details:

Ms Rebecca Cheng
Tel: +852 2238 9934
Email: rebecca.cheng@hongkong.messefrankfurt.com

Ms Melody Lai
Tel: +852 2238 9945
Email: melody.lai@hongkong.messefrankfurt.com
Visiting information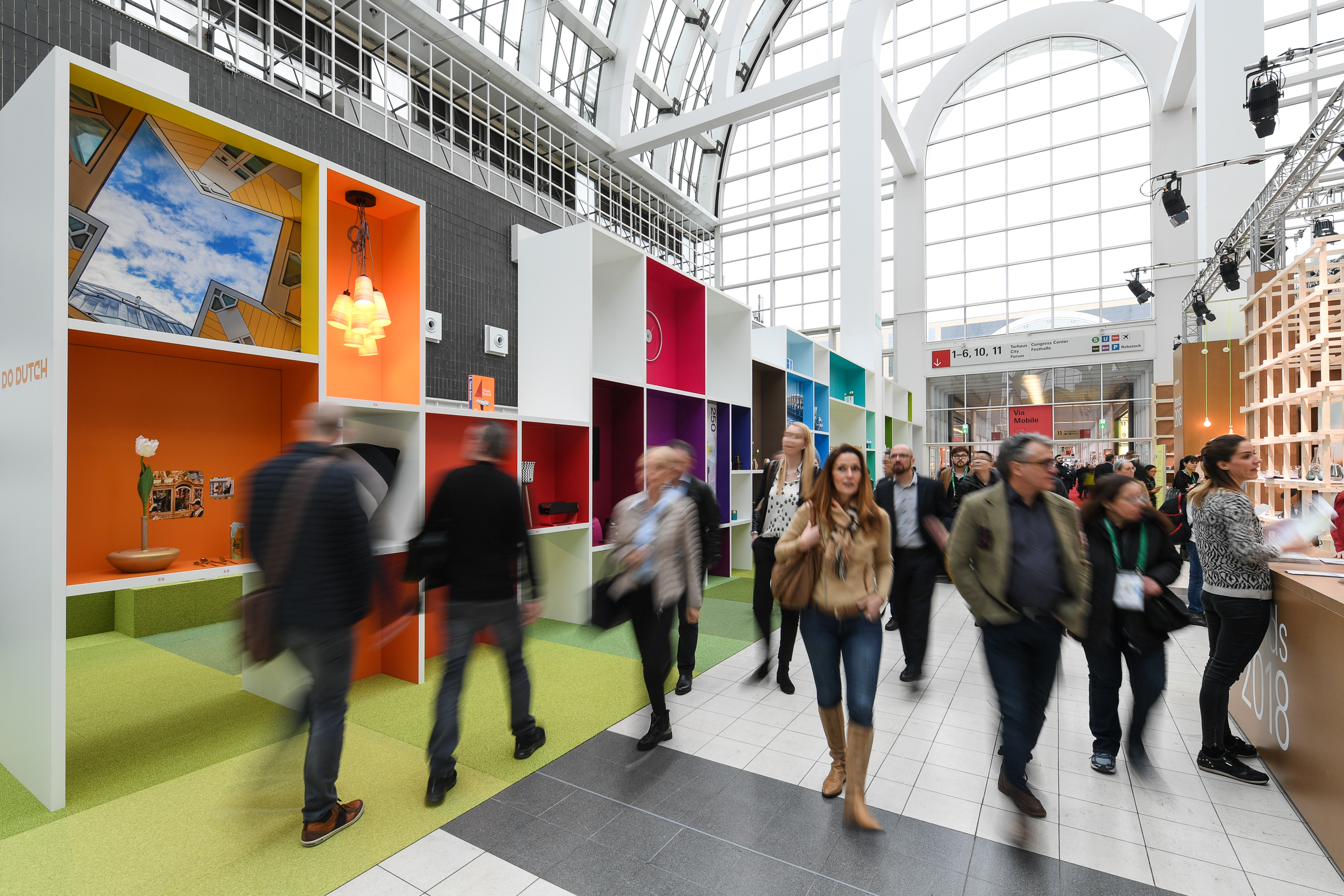 Ticketing

HKD 500 for Season Ticket
(EURO 69 at the fairground, approx. HKD 660)

HKD 270 for One-Day Ticket
(EURO 37 at the fairground, approx. HKD 355)

** Free local transportation throughout the RMV local public transport network is included during the fair period. For details, please visit RMV website: www.rmv.de.

You can now buy the admission ticket at our Hong Kong office in advance, please fill in the order form and return it to us by fax at 2519 6800 or by email to Ms Melody Lai at melody.lai@hongkong.messefrankfurt.com. 
Come and buy now to save your cost and time to queuing in the ticket house!
Travel centre
Official travel agent

Ms Joyce Chan
Jetour M.I.C.E. Services Ltd
Suite 1431, 14/F, Ocean Centre
Harbour City, Tsim Sha Tsui
Hong Kong
Tel: +852 3180 1161
Fax: +852 2111 2771
Email: joycec@jetourmice.com
Visa arrangement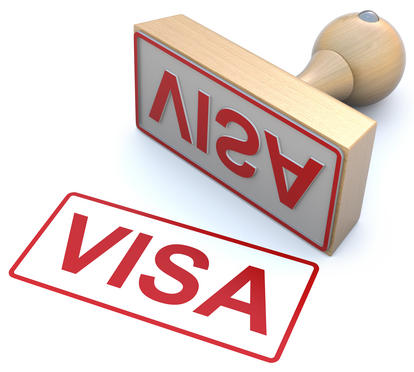 Hong Kong SAR passport-, BN(O) Passport- and Macao SAR passport-holders are not required for a visa to enter Germany, please visit this website for details.  
China passport-holders need to apply for a visa from the embassy or general consulate of Germany, please contact the following consulate for details.
Exhibitors and visitors of Frankfurt fairs can apply for visa invitation letters through this website.