Gartex Texprocess India is a comprehensive tradeshow on garment & textile machinery. The show is targeted to address the interests of those who wish to reach out to the textile and garment machinery & accessories market in India. Acting as the definitive gateway to provide excellent quality and one-stop selling and sourcing platform, the event will showcase products, services and technologies related to the complete production chain.

Fair facts
The show will give you access to a professaional, proactvie buying audience from India and around the world.

Exhibition date
19 – 21.03.2020 (Thu to Sat)

Venue
Mumbai, India
Opening time
Day 1       1000 to 1800  Trade only
Day 2       1000 to 1800  Trade only
Day 3       1000 to 1700  Trade only

Exhibition space

5,000 sqm 
No. of exhibitors

100 (250 brands)

No. of visitors
 - 
Product groups
TGarment & Apparel Machinery, 

Textile & Textile Processing Machinery , Digital Textile Printing Technology , Home Furnishing Machinery & Materials, Leather Garment & Shoe Manufacturing Machinery, Yarns & Yarn Processing Machinery, Printing & Dyeing, Apparel Fabrics, Accessories, Trims & Embellishments, Allied Products & Services, Laundry & Finishing Equipment, Pre & Post Processing Equipment, Knitting Machinery, Sewing Machines, Embroidery Machines, Hosiery Machinery, Quilting machines, Intimate Apparel Manufacturing Machinery, Heat Transfer Machines, Laser Machines, Packaging & Labeling Solutions, Needles & Threads, Fusing Machines, Automation & Software, Testing Equipment & Services, Mannequins & Display Racks, Spares & Consumables, Cutting & Laying Machines, Spinning Machines & Accessories, Looms & Jacquards, Weaving Machinery & Equipment, Tufting Machines, Denims, Denim Mills, Denim Finishing & Washing Technology, Denim Garment & Apparel Machinery, Dyes & Chemicals, Wet Cleaning & Ironing Equipment, Drycleaning & Dyeing Machines, Water Heating Systems & Industry Boilers, Dryers, Steamers & Irons, Measuring Instruments for Environmental Protection, Water Treatment & Recycling, Washing & Drying Machines, Laces, Fibres, Fabric, Elastics, Embroidery, Trimmings and others, Raw Materials used in Innerwear Industry, Socks Manufacturing MachineryZippers & Fasteners. 

Visitor profile
Apparel Brands & Labels, 

Boutique Owners, Buying House/Agent, CEOs, Engineers & Technocrats, Design Studios & Institutes, Denim Fabricators & Manufacturer, Denim Designers, Distributors & Agents Of Textile & Garment Machinery & Accessories, Dyeing & Finishing Companies, Export Houses, Fashion Designers & Merchandisers, Fabric Sourcing Teams From Top Apparel Brands, Garment & Textile Machinery Importers, Exporters & Wholesalers, Garment Manufacturers, Home Furnishing Companies, Overseas Industry Associations & Trade Delegations, Interior Decorators/Designers, Knitwear Manufacturers,  Laundry Operators & Dry Cleaners, Leather Goods Manufacturers, Local & International Retail Chains, Marketing Chiefs, Professionals & Consultants, Policy Makers, Diplomats & Officials, Shoe Manufacturers, Textile Manufacturers & Designers, Textile Printing Houses, Trade Body RepresentativesTrade Media & other related stakeholders & many more., 

Organiser(s)
Messe Frankfurt Trade Fairs India Pvt. Ltd

Exhibiting information
Each Standard booth includes (per 9 sqm)

- Stand construction and dismantling
- One lockable counter table and three chairs
- One waste bin
- Stand partitions
- Spot lights inclusive of power as per entitlement
- Wall-to-wall carpet
- Fascia board with company name / booth number
- One catalogue
- Exhibitor passes
- General security
- Daily booth cleaning
Travel centre
Official travel agent

Ms Joyce Chan
Jetour M.I.C.E. Services Ltd
Suite 1431, 14/F, Ocean Centre
Harbour City, Tsim Sha Tsui
Hong Kong
Tel: +852 3180 1161
Fax: +852 2111 2771
Email: joycec@jetourmice.com
Visa arrangement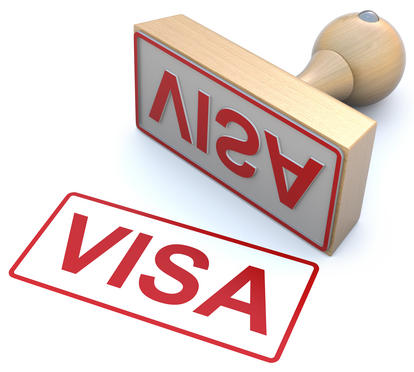 All foreign nationals entering India are required to possess a valid international travel document in the form of a national passport or UN Laissez Faire with a valid visa obtained from an Indian Mission or Post abroad.

For citizens of Hong Kong, Macau and citizens of other countries residing or visiting Hong Kong, please refer to this website for details on visa to India.
For Chinese citizens and citizens of other countries residing or visiting China, please refer to this website for details on visa to India.