Gartex Texprocess India is a comprehensive tradeshow on garment & textile machinery. The show is targeted to address the interests of those who wish to reach out to the textile and garment machinery & accessories market in India. Acting as the definitive gateway to provide excellent quality and one-stop selling and sourcing platform, the event will showcase products, services and technologies related to the complete production chain.

Fair facts
Gartex Texprocess India has emerged as the country's most comprehensive trade show for garment and textile machinery, fabrics, accessories and allied industry. The show is part of the Texprocess portfolio of Messe Frankfurt having a history of delivering successful shows in Frankfurt, Atlanta, Addis Abeba, Buenos Aires and India leveraging their national and global expertise in the sector, Gartex Texprocess India (Mumbai edition) aims to facilitate global sourcing and networking across the entire value chain, from trims to fabrics and screen printing to textile machinery. Besides a wide array of innovative products from textile and garmenting sectors, the show also features a string of seminars and workshops facilitating a comprehensive show experience to all attendees and buyers.
Exhibition date
13 – 15.4.2023 (Thu to Sat)
Venue
JIO World Convention Centre (JWCC)
G Block, Bandra Kurla Complex, Bandra East,
Mumbai, Maharashtra 400051
India
Opening time
Day 1       1000 to 1800  Trade only
Day 2       1000 to 1800  Trade only
Day 3       1000 to 1700  Trade only

Exhibition space

5,000 sqm 
No. of exhibitors

100+  (250+ brands)

No. of visitors
10,000
Product groups
Garmenting and textile machinery
Fabrics
Embroidery
Digitex – digital textile printing technology
Screen printing
Allied products and services
Laundry / textile processing
Automation and software / servicesTrims / embellishments and accessories
Visitor profile
Apparel brands and labels
Boutique owners
Buying house / agent
Design studios and institutes
Distributors and agents of textile and garment machinery and accessories
Dyeing and finishing companies
Fashion designers and merchandisers
Garment and textile machinery importers, exporters and wholesalers
Garment manufacturers
Home furnishing companies
Interior decorators / designers
Knitwear manufacturers
Laundry operators and dry cleaners
Leather goods manufacturers
Local and international retail chains
Shoe manufacturers
Textile manufacturers and designers
Textile printing house 
Organiser(s)
Messe Frankfurt Trade Fairs India Pvt. Ltd

Exhibiting information
For further information, please get in touch with

Ms. Kitty Yan
Tel: +852 2238 9986
Email: kitty.yan@hongkong.messefrankfurt.com
Travel centre
Official travel agent

Ms Claudia Wong
Nan Hwa (Express) Travel Service Ltd.
5/F, North Blk, Skyway House
3 Sham Mong Road
Tai Kok Tsui
Hong Kong
Tel: +852 2126 5930
Email: claudiawong@nhetravel.com
Visa arrangement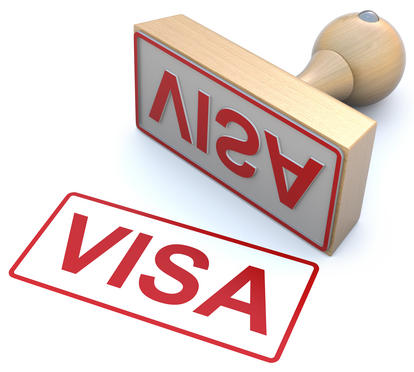 All foreign nationals entering India are required to possess a valid international travel document in the form of a national passport or UN Laissez Faire with a valid visa obtained from an Indian Mission or Post abroad.

For citizens of Hong Kong, Macau and citizens of other countries residing or visiting Hong Kong, please refer to this website for details on visa to India.
For Chinese citizens and citizens of other countries residing or visiting China, please refer to this website for details on visa to India.