As one of the largest trade fair companies in the world, Messe Frankfurt stands for exceptional and efficient visitor services. We create platforms for meeting, innovation and inspiration. This is also true of the online world, which is our Digital Service team's core competence.

Discover Messe Frankfurt's online portfolio and use maximised services to your advantage. We will be glad to answer any questions you may have.
Mobile information on our events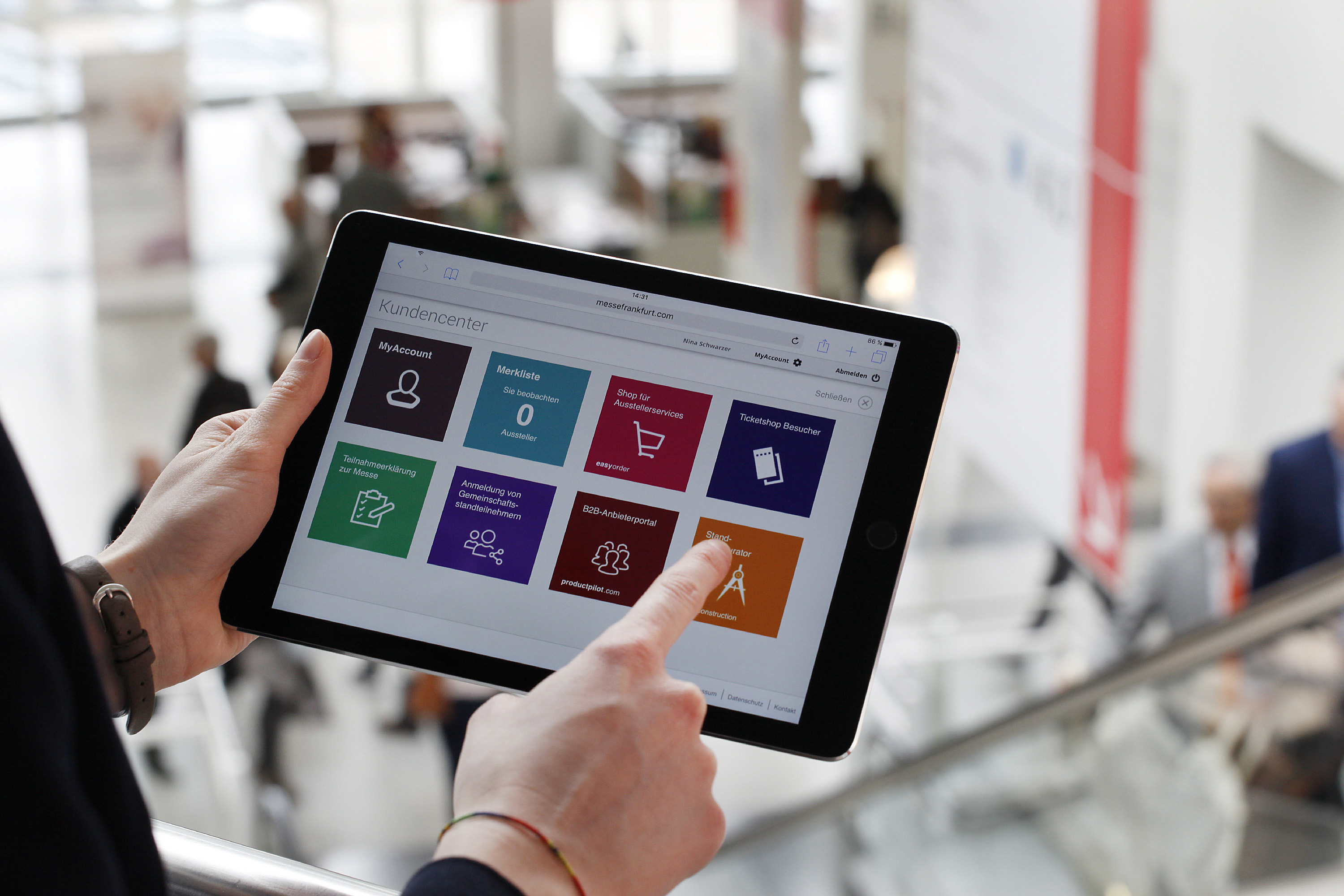 Our apps are perfect for preparing for a trade fair, navigation on the trade fair site and following up on your trade fair visit. With the apps for our trade fair events, you will remain up to date all year long, receive trade fair news, use a comprehensive exhibitor and product search and have all the hall maps at your fingertips.

An especially practical feature for our Frankfurt fairs is the buddy finder, which you can use to determine your own location on the trade fair site as well as that of your networked business contacts. The free apps are available for Apple and Android devices.
New contacts that match your company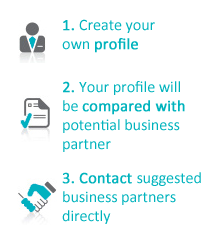 The key to Messe Frankfurt's success is its high level of competency when it comes to providing high-quality platforms for aligning supply and demand - encounters between businesspeople who are looking for one another and can profit from one another.

Our Digital Services team combines the experience gained in the trade fair business with the possibilities of modern digital technology and develops intelligent business matching portals, which serve as the perfect platforms for highly efficient networking.

The more details and additional information you enter in your business matching profile about your company and offering, the more precise the business matching portal will suggests contacts that are looking for exactly what you have to offer. The special feature of business matching is that it doesn't rely on purely statistical calculations, but on intelligent semantics.

This is used to read the meaning behind your entries and compare it with the analysis of all other profiles in the portal. This helps align business partners, who have not looked for each other in a targeted way, and thus provides an entirely innovative opportunity for inspiration and expansion of your business network.

Contact us to dicover the current business matching portals of Messe Frankfurt.
Tools for special research
High-performance search engines help search for products, manufacturers and service providers on the Messe Frankfurt trade fair web sites.
The exceptional possibilities also include the option of limiting search results to certain requirements. For example:
On the trade fair event websites, you will receive an overview of all exhibitors that are dedicated to special-interest topics such as sustainability or corporate client business.
As a perfect way of planning your trade fair business, you can refine your search result on an event website to include only a specific hall and place interesting exhibitors in your personal favorites.
Are you specifically looking for innovations to be presented at a trade fair event? You can easily do this using the extended search on the Messe Frankfurt event websites.